XS TRIOS: EXACT SIZE FORMING DIE TRIO SETS: XS2: 1 SILHOUETTE DIE, 1 PANCAKE DIE, 1 SPACER DIE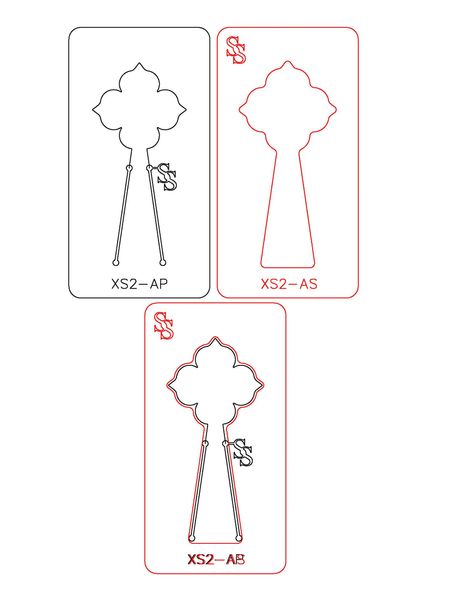 XS TRIOS: EXACT SIZE FORMING DIE TRIO SETS: XS2: 1 SILHOUETTE DIE, 1 PANCAKE DIE, 1 SPACER DIE
XS TRIOS: EXACT SIZE FORMING DIE TRIO SETS: XS2: 1 SILHOUETTE DIE, 1 PANCAKE DIE, 1 SPACER DIE

MATCHING SILHOUETTE DIE, PANCAKE DIE & SPACER DIE TRIO: 1 SILHOUETTE DIE, 1 PANCAKE DIE & 1 SPACER DIE
XS TRIO SET:  1. XS2-A3, 1. XS2-AP & 1. XS2-AS
XS2-A3   SILHOUETTE DIE XS2-A3-    2" H x 2" W   Die 3" Dia.x 1/4" THK
XS2-AP   LG. PANCAKE DIE XS2-AP-   2" H x 2" W   Die 6" H x 3" W x 1/8" THK
XS2-AS   SPACER DIE FOR XS2-AP   Die 5-3/4" x 3" x 1/4" THK
XS TRIO SET: 1. XS2-B2, 1. XS2-BP & 1. XS2-BS   
XS2-B2   SILHOUETTE DIE XS2-B2-   1-1/2" H x 1-1/2" W   Die  2" Dia.x 1/4" THK
XS2-BP   MED. PANCAKE DIE XS2-BP- 1-1/2" H x 1-1/2" W   Die i 5-1/2" H x 2-1/2" W x 1/8" THK
XS2-BS   SPACER DIE FOR XS2-BP    Die  5-1/4" x 2-1/2" x 1/4" THK
XS TRIO SET:  1. XS2-C2, 1. XS2-CP & 1. XS2-CS
XS2-C2   SILHOUETTE DIE XS2-C2-   1" H x 1" W   Die  2" Dia.x 1/4" THK
XS2-CP   SM. PANCAKE DIE XS2-CP-   1" H x 1" W   Die  4-3/4" H x 2-1/2" W x 1/8" THK
XS2-CS   SPACER DIE FOR XS2-CP    Die 4-1/2" x 2-1/2" x 1/4" THK
PLEASE PICK A TOOL WITH THE PULL-DOWN MENU:
THIS IS A GREAT PROCESS TO FORM AND CUT THE EXACT SIZE DESIGN.
Use just like you would a regular silhouette die and pancake die, but this set has a spacer to add space between the pancake die and the platen so the emboss metal (puffed design) will not get smashed when using the pancake die.
1.    1. Use the Silhouette Die. (Best way to puff and form your metal piece is with our 2" or 3" Containment Cup also sold on sandrasirles.com)
1.  2. Insert the emboss (puffed) metal into the Pancake Die, Lineup the Pancake Die with the Spacer
3.    3. Cut out the design with the Pancake Die and Spacer.
It's that easy!!!   We took the work out of the process for you!
Our Silhouette dies are a great way to emboss metal. Our Pancake dies are a great way to cut metal without endless sawing.  Now we offer you a Spacer for Our Pancake dies    
To prevent the silhouette die from cutting around the edges. Lightly Sand edges around design if needed before use.
Leave at least 1/2" edge around the design to allow for the metal to be puffed and formed into the silhouette die and to cut easily with the pancake die.
2" CONTAINMENT CUP LINK
https://sandrasirles.com/products/2-containment-cup-set
3" CONTAINMENT CUP LINK
https://sandrasirles.com/products/3-containment-cup-set
These Steel Silhouette Dies are all CNC Laser Cut per order.  
Silhouette Dies are made to order, most orders ship within 2 1/2 weeks. BUT mishaps happen so please allow up to 4 weeks for fabrication before panic sets in.
Reviews
Featured Products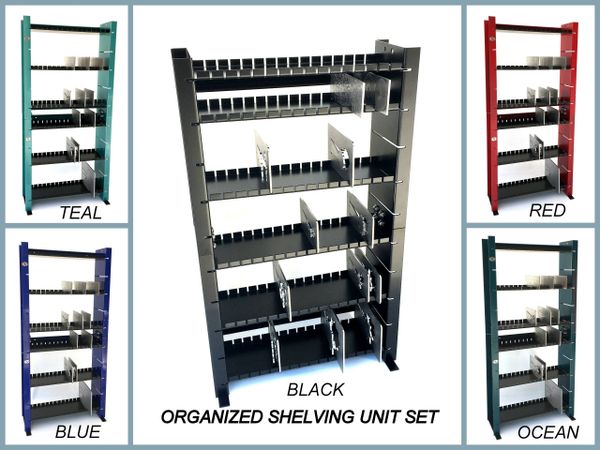 ORGANIZED SHELVING UNITS
$148.00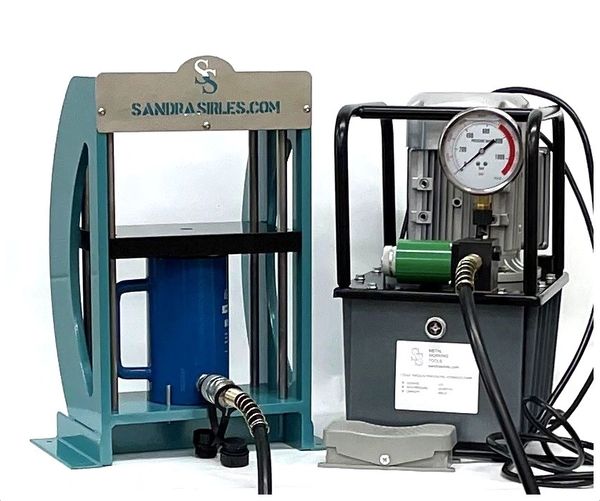 SS SIGNATURE 30-TON FOOT PEDAL OR HAND ELECTRIC HYDRAULIC PRESS
$2,600.00