S&P DUOS: LG TRINKET DISH FORMING DIE DUOS: FDD-4S, FDD-4P RECTANGLE ROUND CORNERS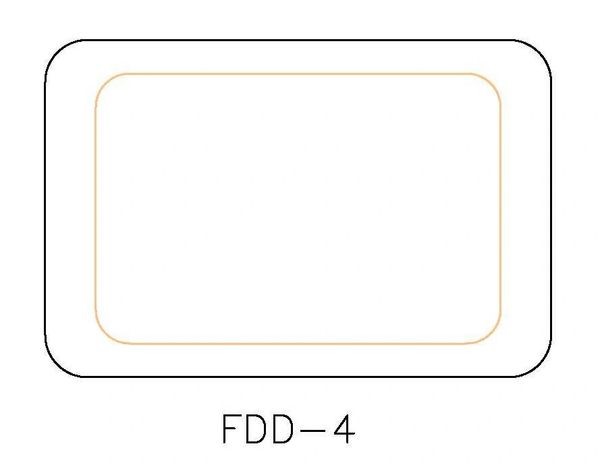 S&P DUOS: LG TRINKET DISH FORMING DIE DUOS: FDD-4S, FDD-4P RECTANGLE ROUND CORNERS
S&P DUOS: LG TRINKET DISH FORMING DIE DUOS: FDD-4S, FDD-4P RECTANGLE ROUND CORNERS

SILHOUETTE & PANCAKE TRINKET DISH FORMING DIE DUOS: 1 LARGE SILHOUETTE DIE & 1 LARGE PANCAKE DIE.
$10 OFF TRINKET DISH SET:  1 FDD-4S & 1 FDD-4P   PLUS A FREE BAG OF 6 FUN SHAPED PIECES OF URETHANE WITH THE SET WHILE SUPPLIES LAST
FDD-4P   RECTANGLE ROUND CORNERS PANCAKE DIE-  3-3/4" H x 2-1/2" W Die is 6-1/4" H x 5" W x 1/8" THK
FDD-4S   RECTANGLE ROUND CORNERS SILHOUETTE DIE-  2" H x 3" W  Die is 4" x 5".x 1/4" THK
PLEASE PICK A TOOL WITH THE PULLDOWN MENU:
These are large dies, please be aware and know how to use.  Use just like you would a regular pancake and silhouette die. JUST MORE LABOR INTENSE.
Again, these are large dies. If your upper platen is smaller than the dies, place a larger spacer on top of the pancake dies to cut and on top of urethane before use to ensure the dies work properly.
(I have previous videos on this)
For the large silhouettes; you must use urethane. Best used with 18g or thicker nonferrous metal. Silhouette dies have guides etched in for placement of the cut metal.
Anneal your metal before use and between pressings to prevent the silhouette die from cutting around the edges. Lightly Sand edges if needed before use.
Leave at least 1/4" to 1/2" edge around the shape to allow for the metal to be puffed and formed into the silhouette die.
You can make deeper depth by stack dies. Please be safe at all times. Anneal and press multiple times, using pieces of urethane in the center of the formed metal and topping it with the urethane sheet is very helpful.
Dies are made to order, most orders ship within 2 1/2 weeks. BUT mishaps happen so please allow up to 4 weeks for fabrication before panic sets in.
URETHANE SHEET FOR SILHOUETTE & PANCAKE FORMING DIE DUOS  (Sold Separately). 
https://sandrasirles.com/products/5-x-5-urethane-sheet-70-durometer
Reviews
Featured Products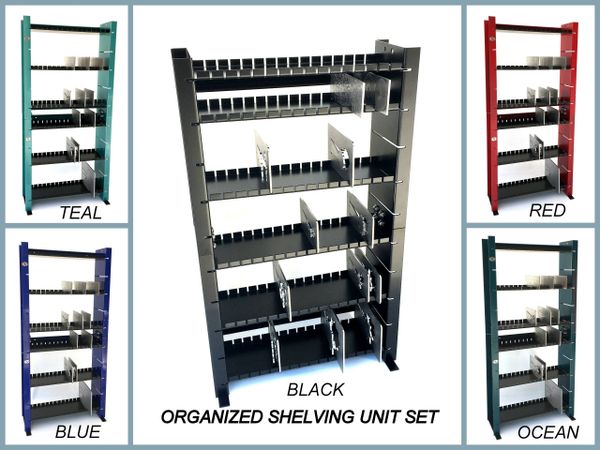 ORGANIZED SHELVING UNITS
$148.00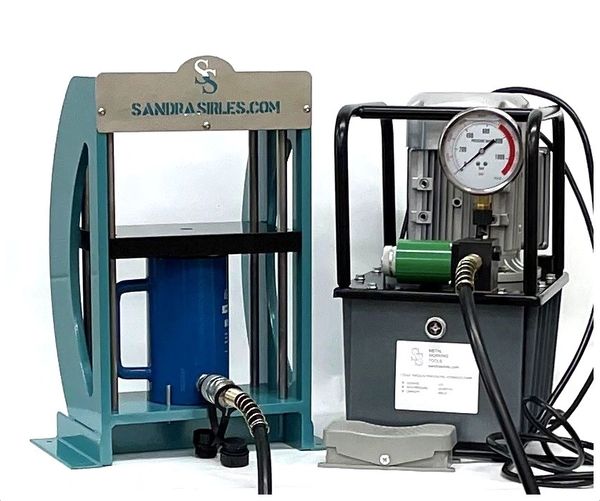 SS SIGNATURE 30-TON FOOT PEDAL OR HAND ELECTRIC HYDRAULIC PRESS
$2,600.00