PAIRING OF THE ARTISTS BOX 4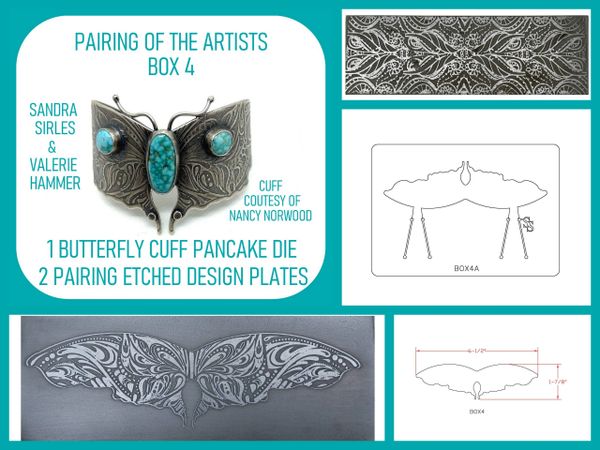 PAIRING OF THE ARTISTS BOX 4
PAIRING OF THE ARTISTS BOX 4             AVAILABLE FOR 2 WEEKS ONLY.    BOX DOES NOT SHIP FREE.

Artists are often independent, but great things can happen when artists collaborate.
This box is a little different… We have a third collaborator that utilized the contents in Box 4. Boy did she ever. A big shoutout to Nancy Norwood for her beautiful Cuff for us to use as a cover.
Pairing of The Artists Box will be a fabulous deal for anyone involved in making pieces with metal. Each Pairing of The Artists box will include exclusive items such as pancake dies, impression plates, shot plates, texture plates, stamps, stampings etc. depending on the collaborating Artist at that time.
With collaboration, the different abilities and strengths of each artist complement each other to create a box that you are sure to love.
By pairing with other designers or artists, you will receive great tools from different artist in 1 box for a great price.
Each box is handpicked and designed for the Pairing of The Artists box at a discount, and will remain on sandrasirles.com website for 2 weeks


After the 2 weeks the box will be removed from the website.
B4-A   LG.  CUFF PANCAKE DIE BOX 4 -   1-7/8" x 6-1/2"   Die is 5-1/4" H x 7-1/2" W x 1/8" THK
2 ETCHED PLATES BY   VALERIE HAMMER- PAIRING SIZES- 2 1/2" H x 7" W x 1/8" THK
These Steel Pancake Dies are all CNC Laser Cut per order. 
Pancake Dies are made to order, please allow up to 4 weeks for fabrication. After the 2 weeks on the website.
Reviews
Featured Products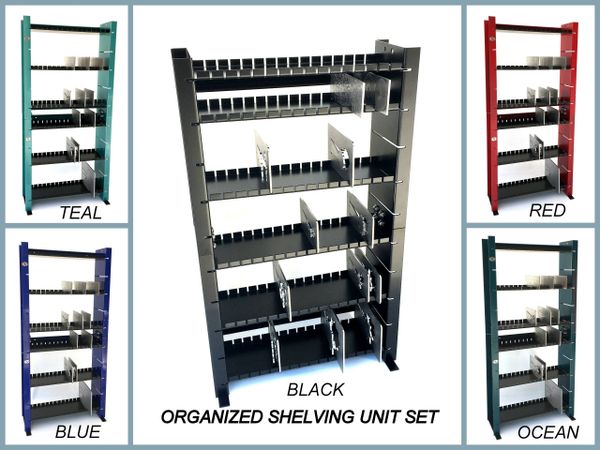 ORGANIZED SHELVING UNITS
$148.00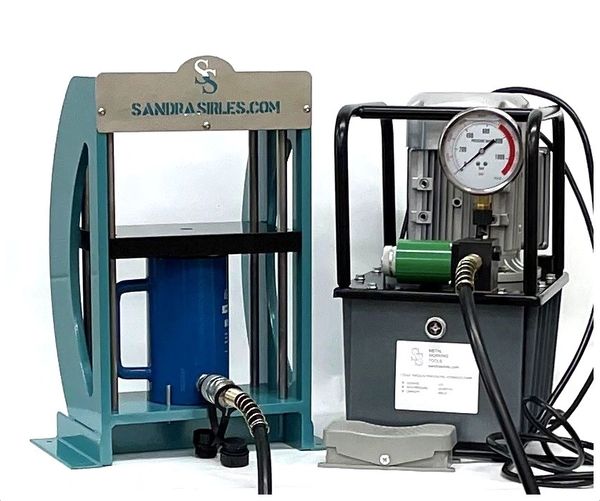 SS SIGNATURE 30-TON FOOT PEDAL OR HAND ELECTRIC HYDRAULIC PRESS
$2,600.00