INFORMATION: IMPRESSION PLATE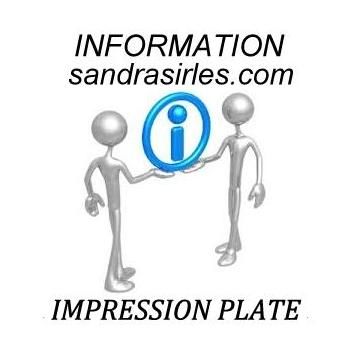 INFORMATION: IMPRESSION PLATE
sandrasirles.com  INFORMATION:  IMPRESSION PLATE

I'm extremely excited to introduce a new product line that I've had in mind for some time now – Impression Plates.  Our Impression Plates are a spin-off of our pancake dies and, to me, the next logical evolution in the product line. Our Impression Plates are a cross between large textured plates and textured paper. Our Impression Plates are made to be used with a rolling mill. They are easy to use and an affordable addition to your collection of tools that allow you to give more attention to detail on your projects.  Many of the impression plate designs will work in conjunction with our pancake dies that are available on sandrasirles.com, or you can use them to create your own unique creation.

Use your Rolling Mill to emboss detailed patterns or designs into your metal using sandrasirles.com Impression Plates. Our Impression Plates will produce a detailed, low-relief pattern on metal up to 16-ga. thick or as fine as 26-ga. (note that these are guidelines for what is possible with our impression plates; let your experience be your best guide).
Important: Our Impression Plates are made to be used with a rolling mill, if used with a hydraulic press you will still get a nice impression, but you will have to work much harder for that impression.  When using the impression plates in a rolling mill, with time the plates will become curved and distorted. You will get roughly 20~30 uses maybe more depending on how rough you are with the impression plates. Once a plate is used in your rolling mill, it should not be used in a hydraulic press.
The same plate should never be used interchangeably between the mill and press. If you are using the Impression plates in your rolling mill or your hydraulic press, annealing your metal before rolling or pressing will help to achieve cleaner, crisper detail and less stress on your plate but your plates will eventually become curved and distorted when using a mill.
Thicker materials usually produce a more pronounced impression. There is more material to push into the impression plate.
Thinner materials usually produce a less pronounced impression. There is less material to push into the impression plate.
For best results anneal your metal. Make certain that you rinse and dry your metal thoroughly, water will rust your plates and your rollers, pickle will eat away at the steel quickly.
Reviews
Featured Products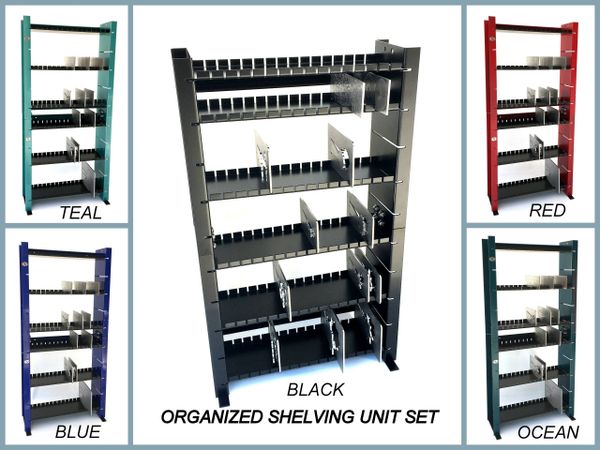 ORGANIZED SHELVING UNITS
$148.00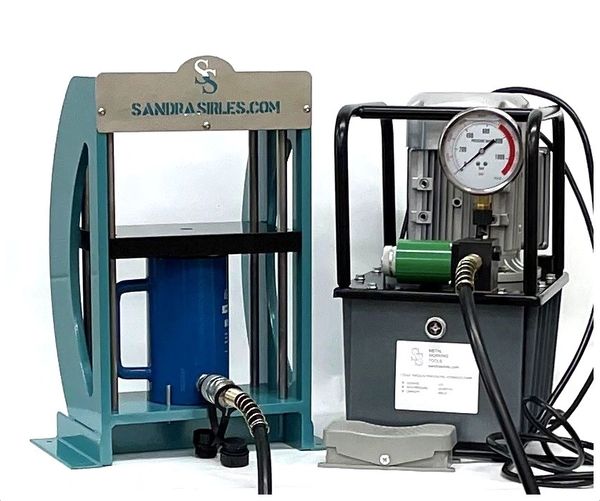 SS SIGNATURE 30-TON FOOT PEDAL OR HAND ELECTRIC HYDRAULIC PRESS
$2,600.00