STERLING SILVER TWIST BANGLE WITH KNIGHT CHESS PIECE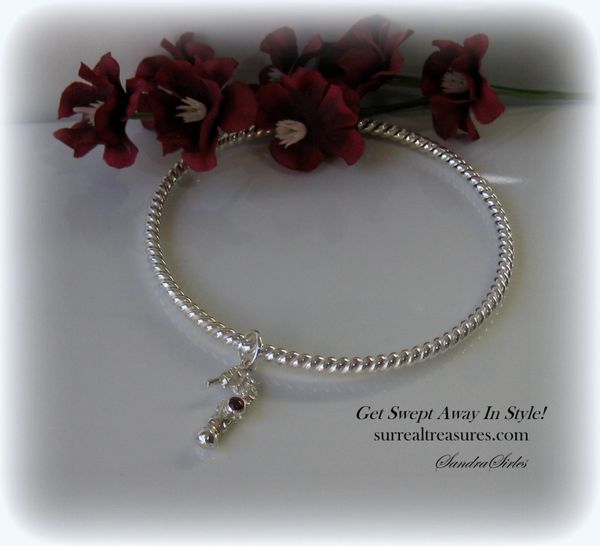 STERLING SILVER TWIST BANGLE WITH KNIGHT CHESS PIECE
STERLING SILVER TWIST BANGLE WITH KNIGHT CHESS PIECE W/ GARNET. 
The Knight represents the awakening of the spiritual initiate acting in the world. It moves by leaps of intuition.. engaging the head and heart in each action. The knight can make a move that even the Queen cannot make.  


Your Bangle has been handcrafted by me from solid (not hollow)  Sterling Silver. The bangle is shown with a polished finish and a twist design.   
Sandra Sirles bangles look great worn alone or stacked together.
SIZING:
7.5" to  8.25"  =  MEDIUM
Reviews
Featured Products