PENDANT STERLING SILVER HUMMINBIRD, FLOWERS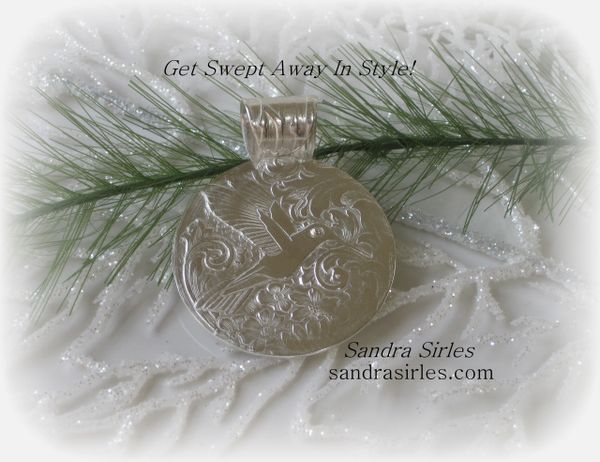 PENDANT STERLING SILVER HUMMINBIRD, FLOWERS
The focal is a Sterling Silver Hummingbird, Flower Pendant. Approximately 1 3/4" x 2 1/8"   Made to order.. so every pendant is slightly different. Comes with a 32" Sterling Silver Chain.
It is not commonly known that the fluttering wings of the hummingbird move in the pattern of an infinity symbol – further solidifying their symbolism of eternity, continuity, and infinity. ... The prime message of the hummingbird is: "The sweetest nectar is within!" 
The meaning of a hummingbird visit. ... In Native American culture, hummingbirds are seen as healers and bringers of love, good luck and joy. In Central America, they are a sign of love and will bring love to the person who spots them.
Jewelry By Sandra Sirles
Reviews
Featured Products