NECKLACE STERLING SILVER, WHITE AGATE MANDALA DESIGN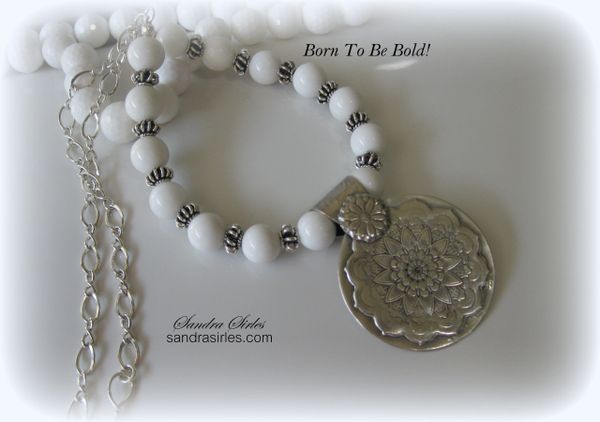 NECKLACE STERLING SILVER, WHITE AGATE MANDALA DESIGN
The Focal is a Sterling silver Mandala Design pendant. Approximately 1 3/4" x 2" and is designed with a gorgeous detailed Mandala pattern. Surrounded with White Agate, Sterling silver beads, sterling Silver Chain and a Sterling silver Clap.
The Mandala Design is a symbol of the Universe. 
White Agate represents peace, tranquility, calmness, protection, innocence, purity, healing, and truth. It is commonly used in protection from bad dreams and in aiding to protect from stress. It's also used in letting go of anger, increasing stability, aids in important decision-making, and encourages self-examination.
Length:  20"  Pendant: 2" 
Reviews
Featured Products