NECKLACE STERLING SILVER, RHODONITE, BLACK ONYX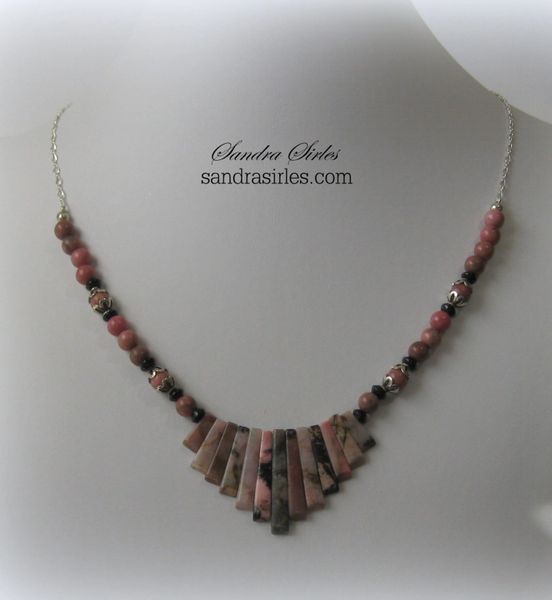 NECKLACE STERLING SILVER, RHODONITE, BLACK ONYX
The Focal is a Rhodonite Fan pendant.  Surrounded with Rhodonite, Black Onyx, Sterling silver beads, Sterling silver Chain and clap. 
Rhodonite is a stone of Grace and elegance. It decreases anxiety while increasing attention to detail. It is a stone of inner growth as well, and helps with self-love. It is also a calming stone, with energies used for easing anger as well as calming stress and anxiety.
Black Onyx absorbs and transforms negative energy, and helps to prevent the drain of personal energy. Black Onyx aids the development of emotional and physical strength and stamina, especially when support is needed during times of stress, confusion or grief. 
LENGTH:  20"
Reviews
Featured Products