NECKLACE STERLING SILVER, OWL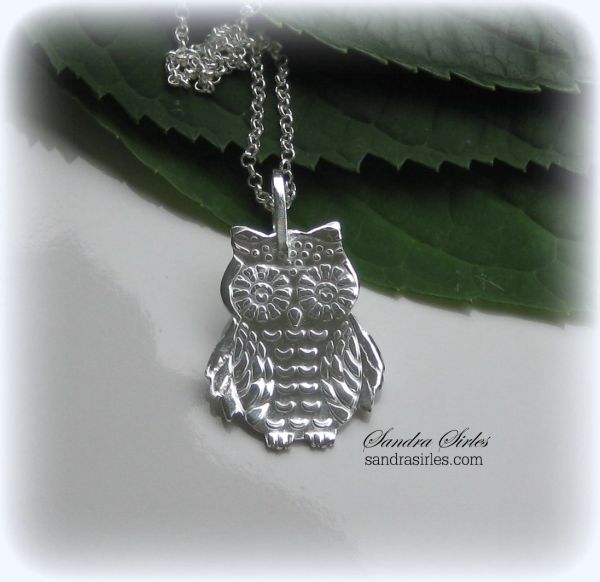 NECKLACE STERLING SILVER, OWL
The focal is a Sterling Silver Owl Pendant. Approximately 1 1/2" x 3/4" and is hung a Sterling Silver Chain with a Sterling silver Clap.
Owls are intriguing birds that easily capture the attention and curiosity of the seeker!
Whooo Knew!!  Owls live within the darkness, which includes mystery and ancient knowledge. Related to the night is the moon, which owls are also connected to. It becomes a symbol of the feminine and fertility, with the moon's cycles of renewal. Even the mythology relates owl to this wisdom and femininity.
Jewelry By Sandra Sirles

Please Pick a Chain Length from the drop down menu.    
Reviews
Featured Products