NECKLACE STERLING SILVER MOTHER MARY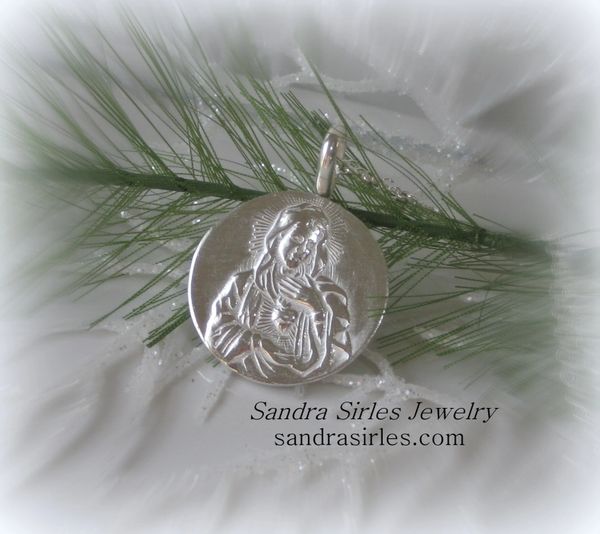 NECKLACE STERLING SILVER MOTHER MARY
The focal is a Sterling Silver Mother Mary Pendant. Approximately 1 1/4" x 1"   Made to order.. so every pendant is slightly different. Hung on a Sterling Silver Chain.
When we are in need of healing, if we desire to shine the light of truth on any situation, if we are wanting financial abundance for our families and to serve others or want to enhance our ability to hold a strong, positive vision for a personal project or the future of this planet, Mother Mary is the name to have on our lips and in our hearts.
Mother Mary comes to tell us that holiness is the need of each soul. If we are to return to God, we must no longer think that we are sinners but that we are joint heirs with Christ. She reminds us that Jesus did not come simply to be worshiped, but that he sought to teach mankind the way whereby they could ascend back to the heart of God.
Jewelry By Sandra Sirles
Please Pick a Chain Length from the drop down menu.   
Reviews
Featured Products