NECKLACE STERLING SILVER, MOON AND STARS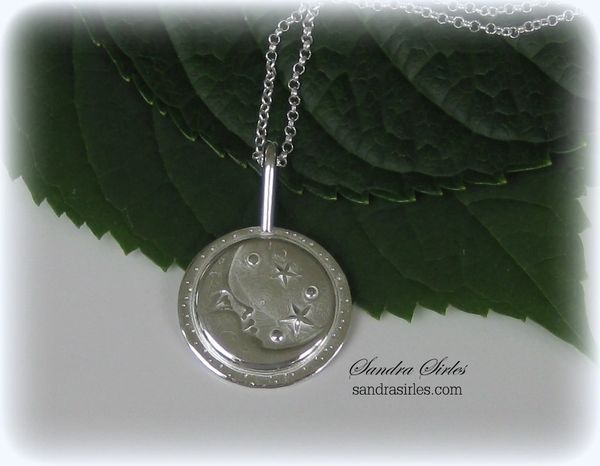 NECKLACE STERLING SILVER, MOON AND STARS
NECKLACE STERLING SILVER, MOON AND STARS
Sterling silver Moon and Stars Pendant. Pendant is approx. 1" x 1 1/2"  "Moonlight drowns out all but the brightest stars"  The moon can never breathe, but it can take our breath away with it's beauty!
Just glance up at the sky at night and you can see why the moon and stars connect with so many people. These incredible objects in the sky can be symbolic of a person's magical side, their creative personality, and possibly their attraction to night.
If you have always been drawn to these heavenly bodies, then the moon and star Necklace might be the perfect choice for you
A classic, it will hold its appeal for generations to come.  Sandra Sirles Exclusive.  
PLEASE PICK A CHAIN LENGTH FROM THE DROP DOWN MENU:
Reviews
Featured Products