NECKLACE STERLING SILVER, LEOPARD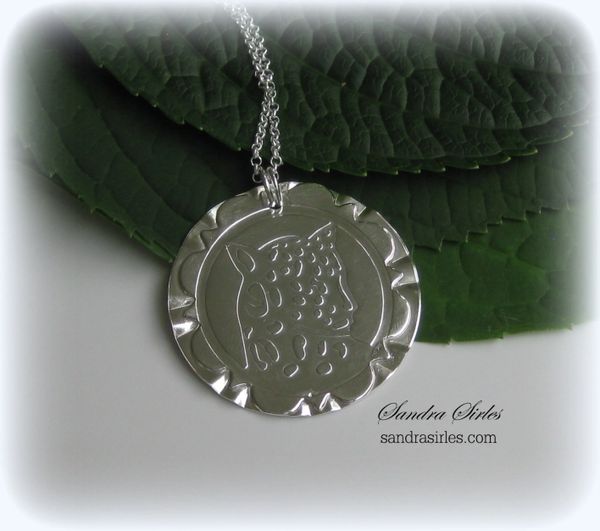 NECKLACE STERLING SILVER, LEOPARD
The focal is a Sterling Silver Leopard Pendant. Approximately 1 3/4"  and is hung a Sterling Silver Chain with a Sterling silver Clap.
Leopard is a ferocious animal known for its cunning nature and incredible strength. It is also known for the black and golden spots all over its body. It is a common dream symbol that reflects your persistence and the will to overcome adverse situations in life. You are patient and persistent in attaining your goals. You have a tendency to plan for all contingencies and can change direction on a dime if you need to. You naturally respect others in your environment as well as have a great deal of self respect. 
Jewelry By Sandra Sirles

Please Pick a Chain Length from the drop down menu.   
Reviews
Featured Products