NECKLACE STERLING SILVER JESUS IS THE REASON FOR THE SEASON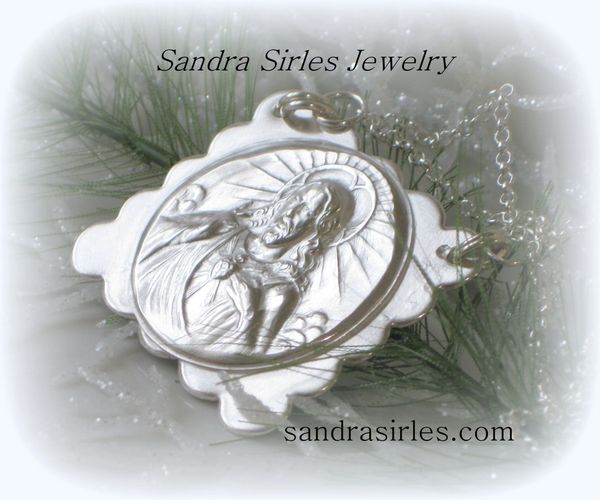 NECKLACE STERLING SILVER JESUS IS THE REASON FOR THE SEASON
The focal is a Sterling Silver Jesus Pendant. Approximately 1 1/4" x 1 1/2"   Made to order.. so every pendant is slightly different. Hung on a Sterling Silver Chain.      SIZE 18" CHAIN
I would like to remind everyone the reason for the season with this beautiful Sterling Silver Jesus Pendant. "For unto you is born this day in the city of David a Savior, who is Christ the Lord." As Christmas is rapidly approaching, I hope that you will take time to reflect on the true meaning of Christmas. Christmas is a time to celebrate the birth of Jesus, our Lord and Savior. He came to this earth to die willing for our sins on the cross. That is right! He loved us that much! So along with the presents, cookie decorating, and Christmas parties remember that Jesus is the reason for the season!
Jewelry By Sandra Sirles
Please Pick a Chain Length from the drop down menu.   
Reviews
Featured Products