NECKLACE STERLING SILVER EVENING PRIMROSE FLOWER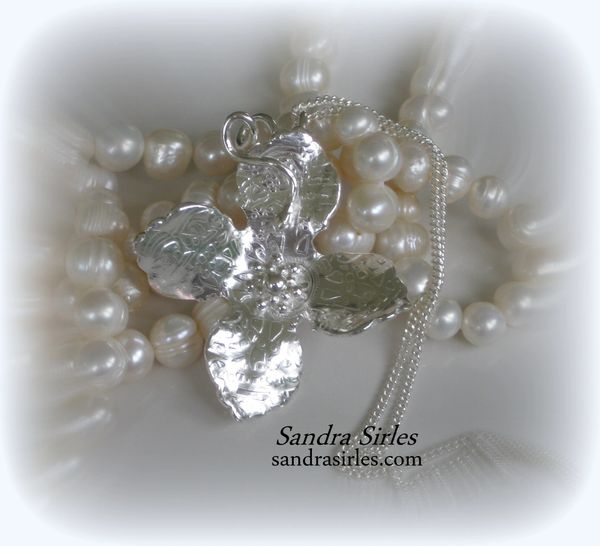 NECKLACE STERLING SILVER EVENING PRIMROSE FLOWER
The focal is a Sterling Silver Evening Primrose Flower Pendant. Approximately 1 1/2" x 1 1/2" and is hung a Sterling Silver Chain with a Sterling silver Clap.  Made to order.. so every pendant is slightly different.
Evening Primrose. ... this blossom can mean sweet memories!  As a symbol, the evening primrose flower represents youth, eternal love and memory. As a gift, these blossoms are given for a number of reasons. They may be given during an anniversary as a reminder of the couple's young love; it may be presented to the parents of a newborn child; or simply as an affectionate token to a well-loved companion. 
Jewelry By Sandra Sirles

Please Pick a Chain Length from the drop down menu.   
Reviews
Featured Products