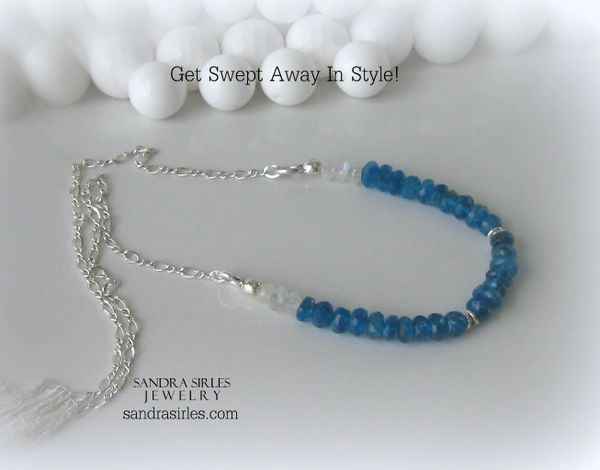 NECKLACE BLUE APATITE
Sterling silver Chain, Apatite and Moonstone.  A beautiful, petite blue Apatite and white Moonstone gem necklace delivers vibrant color and sterling sparkle. Sterling silver's cool gleam highlights blue Apatite's sweltering beauty.
Blue Apatite is a dual-action stone, known for its positive use of personal power to achieve goals. It clears away confusion, apathy or negativity, then, stimulates the intellect to expand knowledge and truth, which may be used for personal growth or for the collective good. 
Moonstone has long been known for its calming, soothing qualities on the emotional body. Its energy is balancing and healing, assisting in the mastery of emotions by bringing them under the control of Higher Will, rather than expressing or repressing them. 
Length:  17-3/4"
Reviews
Featured Products