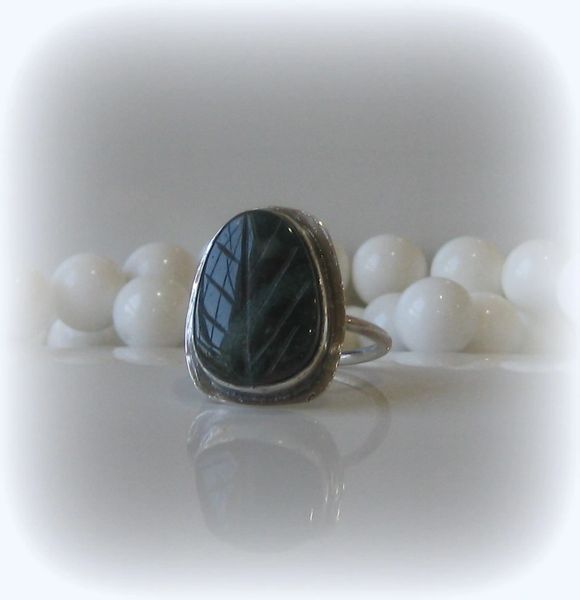 MOSS AGATE LEAF RING
Moss Agate Leaf and Antique Sterling Silver Ring.    
Moss Agate has been known as the crystal of gardeners and agriculture. It was considered a miraculous healing stone for tribal priests of the past, giving them power to interact with our human organic system.  Agate is excellent for balancing emotional, physical and intellectual energy, and in harmonizing Yin and Yang, the positive and negative forces of the universe.    
SIZE:  6 3/4
Reviews
Featured Products