INFORMATION: HYDRAULIC JEWELRY PRESS SHIPPING BLOCK REMOVAL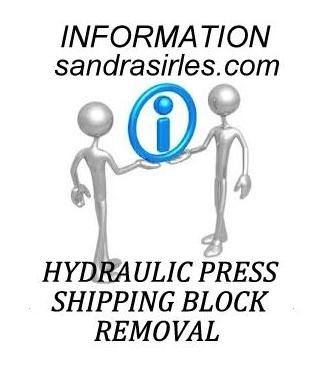 INFORMATION: HYDRAULIC JEWELRY PRESS SHIPPING BLOCK REMOVAL
INFORMATION:  HYDRAULIC JEWELRY PRESS SHIPPING BLOCK REMOVAL        YouTube Video Link:  Removal of sandresirles.com Press Shipping Blocks Demo    https://youtu.be/fLjpI2sA-lE   
UNPACKING YOUR HYDRAULIC  PRESS FRAME FROM sandrasirles.com : Frame has two wooden shipping blocks on the inside of frame to secure platen and to help you with sliding your jack in place.
PLEASE FOLLOW INSTRUCTIONS:
1. Unwrap and unscrew your sandrasirles.com hydraulic press from the shipping pallet.
2. Bolt press to strong table.
3. Slide your jack of choice into position centering on the round cutout on the bottom of the platen.
4. Raise jack ram up enough to take the platen completely off of the shipping blocks.
5. Unscrew shipping blocks and remove.
6. Lower jack ram and you are ready to use your fully assembled sandrasirles.com hydraulic metalsmithing press.
7. Keep shipping blocks very useful if or when replacing your jack.
Reviews
Featured Products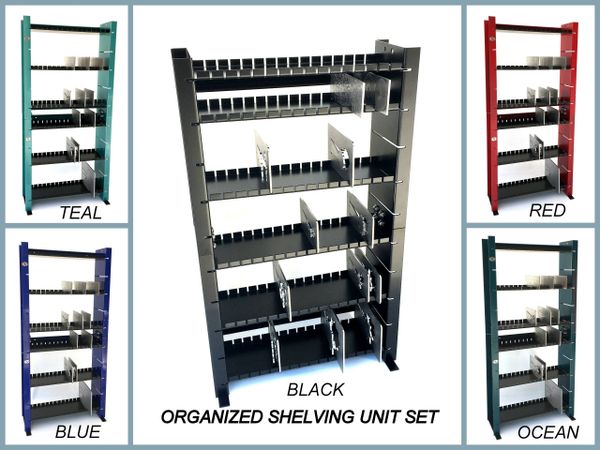 ORGANIZED SHELVING UNITS
$148.00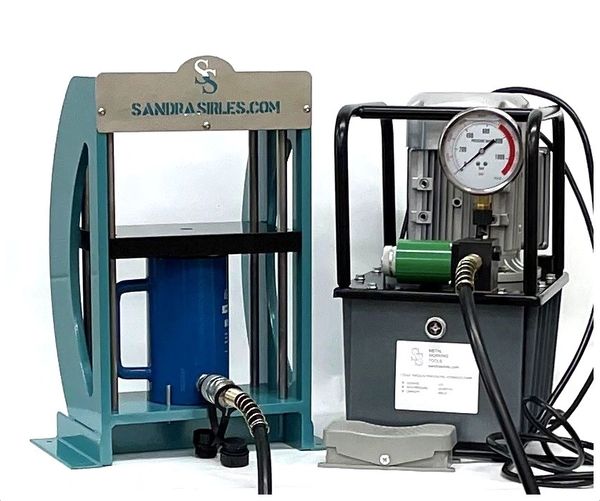 SS SIGNATURE 30-TON FOOT PEDAL OR HAND ELECTRIC HYDRAULIC PRESS
$2,600.00