INFORMATION: HYDRAULIC JEWELRY PRESS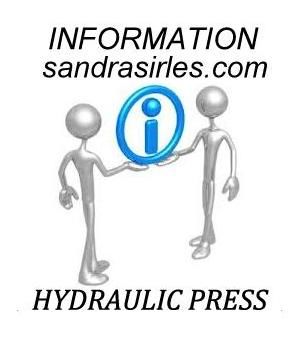 INFORMATION: HYDRAULIC JEWELRY PRESS
INFORMATION:  HYDRAULIC JEWELRY PRESS                     YouTube Video Link:    sandrasirles.com Hydraulic Jewelry Press Dem        https://youtu.be/lKlgr88a8NY
A brief description of the processes that are involved in fabricating your press from sandrasirles.com.  I am taking extraordinary measures to ensure that your press will be top notch from both a fabrication and quality assurance aspect.  All fabrication is performed in the state of Virginia by fabricators with decades of experience.
The material used is supplied with a heat number stamped or written on the material.  The heat numbers match a corresponding Material Test Report that shows the chemical composition as well as physical properties of the given material.  This guarantees that the material going into your press has the proper size and grade criteria that was designated during its design.  The material is then cut using CNC plasma, laser, and machining equipment to ensure the design tolerances are met.  All welds are performed using state of the art welding machines and all welders are certified to weld in both AWS D1.1 and ASME Section IX.  Welds are performed to qualified ASME Section IX Flux Cored Arc Welding procedures and the parameters of the welds are documented on a weld control record.  This record shows the amps, volts, and base metal preheat temperature for the welds on your press.  These parameters are measured using calibrated measurement and test equipment.  This measurement and test equipment is re-calibrated every six months to assure accuracy.  Once welded, the welds are visually inspected as well as magnetic particle tested by an American Welding Society Certified Weld Inspector (CWI).  The results of these tests are documented on the weld control record.
After fabrication is completed the press is shot blasted to remove mill scale and create an SSPC-10 surface profile that is supremely suited for powder coating.  The press is then powder coated and baked for an exceptionally durable and highly attractive finish.
All presses are fully assembled, and function tested before packaging and shipping. 
Your press is of fully welded construction and has no bolts that bear any structural value.  The only screws on the press are:
·         The (8) flat head socket cap screws that fasten the four guide rails to the press frame, most presses have two guides whereas this press has four.  These rails only guide the platen up and down and see minimal load during proper use. 
·         The (4) button head socket cap screws and nylon-insert locknuts that fasten the return spring guards in place.  These guards prevent injury in the rare event of a failed spring.  The return springs are fully encased so there is virtually zero chance of a broken piece of spring flying out of the guards.  
·         The final three screws are the (3) button head socket cap screws that fasten the logo plate onto the press that makes up the convenient storage space on top of the press.
Reviews
Featured Products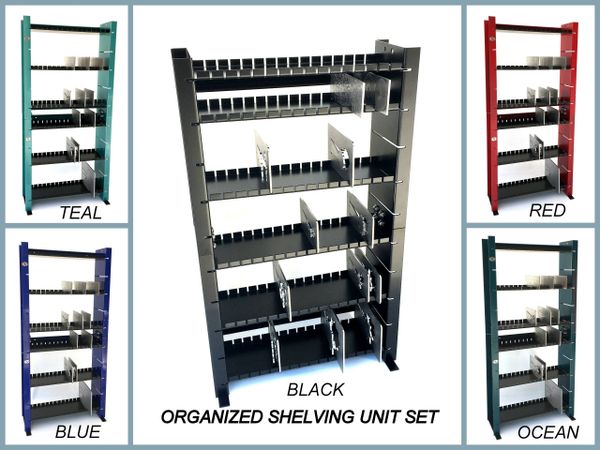 ORGANIZED SHELVING UNITS
$145.00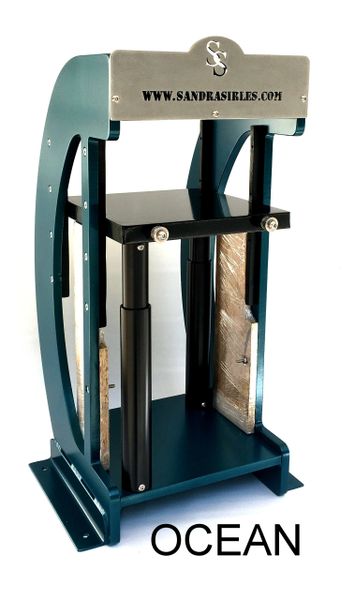 SS SIGNATURE HYDRAULIC JEWELRY PRESS - NO JACK
$1,400.00