EARRINGS 8mm TIGER EYE, STERLING SILVER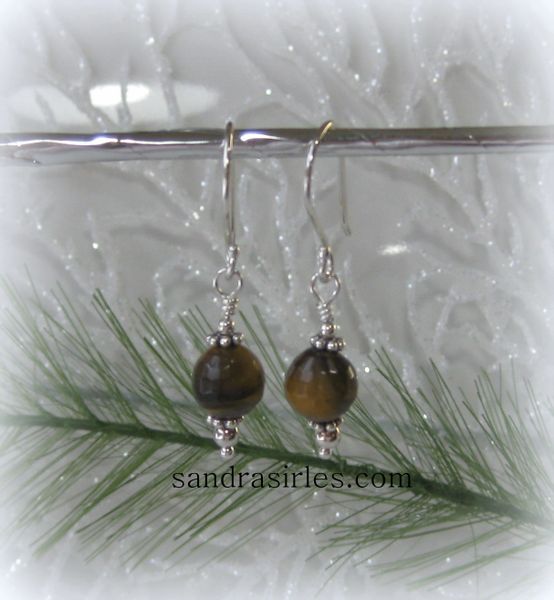 EARRINGS 8mm TIGER EYE, STERLING SILVER
STERLING SILVER &  TIGER EYE EARRINGS
A great gift for Moms, Grandmas, and Coworkers! Great Stocking Stuffers!
These Earrings are versatile and comfortable.  A classic, they will hold their appeal for generations to come.
Tiger's Eye, the ultimate power crystal in the world of gemstones. For all the dreamers who have been put in a cage either by other people or their own self-doubt, the Tiger's eye crystal is the zookeeper that's going to set you free. When it comes to negative emotions like fear and self-loathing, thoughts are not your friends. But the Tiger's Eye crystal helps keep it all in perspective. With an aesthetic as bold and intense as its healing properties.
Earrings Hang: 1 3/4"

Reviews
Featured Products