EARRINGS 8mm FACETED BLACK ONYX, STERLING SILVER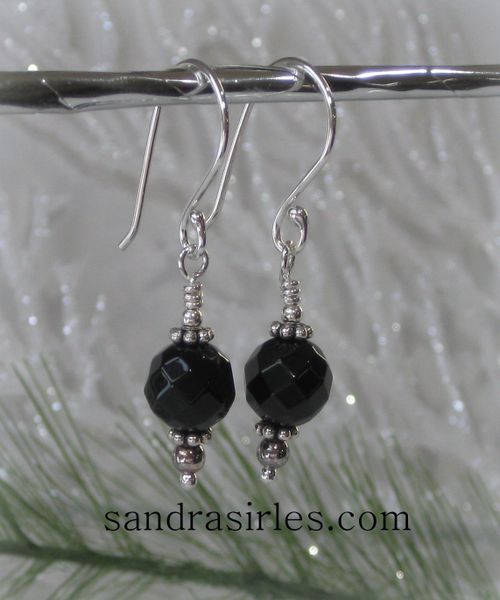 EARRINGS 8mm FACETED BLACK ONYX, STERLING SILVER
STERLING SILVER &  FACETED BLACK ONYX EARRINGS
A great gift for Moms, Grandmas, and Coworkers! Great Stocking Stuffers!
These Earrings are versatile and comfortable.  A classic, they will hold their appeal for generations to come.
Onyx jewelry is worn to defend against negativity that is directed at you. Black stones have protective energies in the sense that black is the absence of light, and therefore, can be used to create invisibility. Fortifies self-confidence and responsibility.
Earrings Hang: 1 3/4"

Reviews
Featured Products