EARRINGS 6mm UNAKITE, STERLING SILVER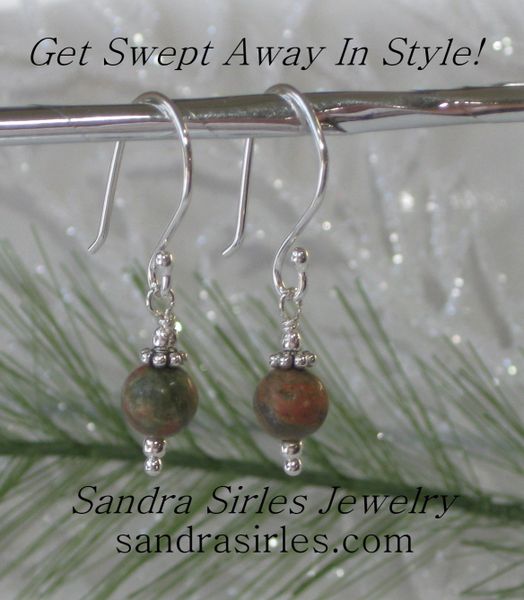 EARRINGS 6mm UNAKITE, STERLING SILVER
STERLING SILVER &  UNAKITE EARRINGS
A great gift for Moms, Grandmas, and Coworkers! Great Stocking Stuffers!
These Earrings are versatile and comfortable.  A classic, they will hold their appeal for generations to come.
Unikite  is a stone with gentle but powerful energy. It is also a stone that is helpful for gardening.   Unakite brings together the abundant, nurturing energy of green with the soft, caring passion of pink in one of Nature's most healing crystals of the heart and mind. It resonates with the frequency of love, compassion and kindness, and is a stone dedicated to balancing the emotional body.
Earrings Hang: 1 1/4"

Reviews
Featured Products