EARRINGS 6mm AMAZONITE, STERLING SILVER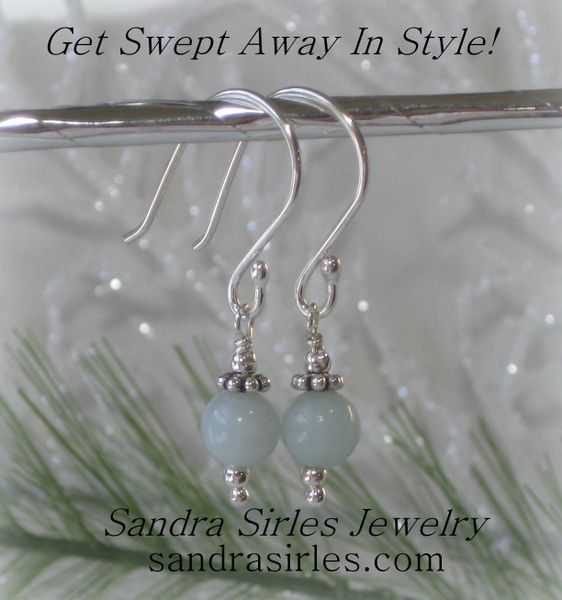 EARRINGS 6mm AMAZONITE, STERLING SILVER
STERLING SILVER & AMAZONITE EARRINGS
A great gift for Moms, Grandmas, and Coworkers! Great Stocking Stuffers!
These Earrings are versatile and comfortable.  A classic, they will hold their appeal for generations to come.
Like waters deep and ancient, Amazonite beckons in captivating shades of  blues, turquoise-green, promising to soothe the spirit and calm the soul. It tempers aggression, tames the irrational, and stills the disquiet. It provides harmony and balance.
Earrings Hang: 1 1/4"
Reviews
Featured Products