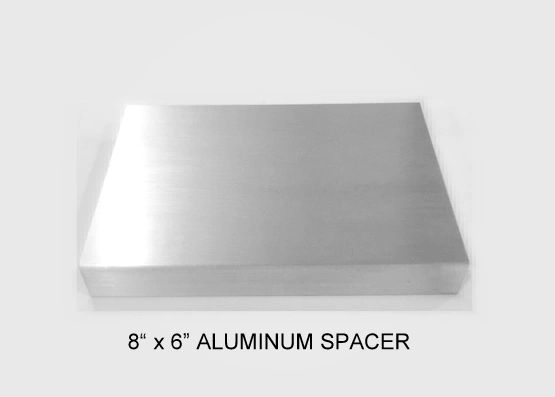 ALUMINUM SPACER 8x6
ALUMINUM SPACER 8x6                      SPACERS NEED TO SHIP IN A MED. RATE BOX..PLEASE CHOOSE YOUR SHIPPING APPROPRIATELY.   WILL ADJUST SHIPPING AND REFUND IF NECESSARY.

8'' L x 6'' W x 1'' THK.  
Aluminum Spacers are needed in your hydraulic press to manage and shorten the distance and effort needed to extend the press jack.  Your top and bottom platens should never touch – without spacers between your platens your jack just might fail.  Spacers are used to take up "space" between platens and help your jack work effortlessly.
Reviews
Featured Products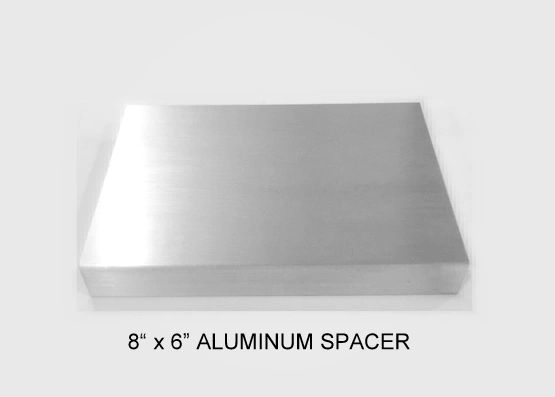 ALUMINUM SPACER 8x6
$30.00